Radar Renegade A/T5 Tyres Available in Leicester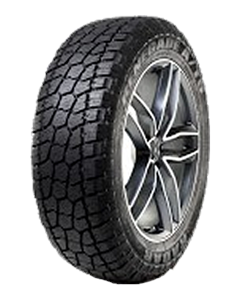 ---

Renegade A/T5
More information
The Renegade A/T5 is an all-season, all-terrain tire within the Radar Tires Renegade family. The pinnacle of the all-terrain offerings from Radar Tires, this range has been designed for SUVs and light trucks. The A/T5 features the innovative and unique stone-ejector-technology that prevents stones from drilling and lodging in the tread. It has been test proven against the best competitors in the toughest terrains. This makes it an ideal choice for those who like to venture off-road but need an assured ride on-road as well.
Features:
Wide center tread blocks.
Multiple sipes.
New Stone-Ejector-Technology.
3 ply construction.
Benefits:
Enhanced stability, handling and even treadwear.
Good all-terrain traction.
Help prevent stones drilling and lodging in the tread.
Increased stability and resistance to punctures.
---